No Comments
With the draft only a few days away, this list will bode well for many of my clients and readers hoping to one day be drafted.
88 percent of NFL draft picks played multiple sports
"According to TrackingFootball.com, 224 of the 256 players chosen during the draft were multi-sport athletes in high school. Of all draftees, 63% participated in track and field, 48% played basketball and 10% played baseball."
Research has been pointing athletes towards playing multiple sports for maximum athleticism and decreased risk of overuse injury for years now. In my collegiate and clinical coaching experience, anecdotal evidence has been overwhelming that multi-sport athletes are healthier and reach high levels than their specialized counterparts.
Cubs manager Joe Maddon speaks out against specialization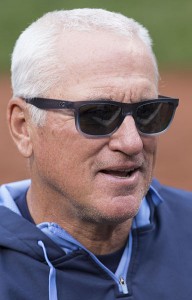 "I hate the specialization with kids, when they're playing on these travel squads when they're like 12, 13, 14 years old, only dedicated to one thing, Traveling all the time. Paying exorbitant amounts of money to play baseball with hopes they're going to become a professional baseball player. "I think that's crazy. I love cross-pollination when it comes to athletes, You get guys that did not just play baseball, meaning they've been around a different set of coaches and styles and ways to get in shape and thoughts. I love that." Maddon said
Many parents I speak to are terrified that their child will not be prepared to play a high level of high school sport, will not get a scholarship, and will not get drafted. I understand the worry, but many are racing the wrong race. The goal should be to maximize enjoyment of the game, become as athletic as one can become, and keep on developing. Development is a process, not a destination.
3 Eating Secrets to Bulk Up Fast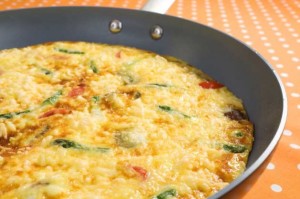 This week I have been bombarded with muscle gain and weight gain questions. With the summer approaching, many athletes are looking to pack on weight while playing and training hard. This can be tough, but is done every year in our gym— usually 20-30lbs in a 3-month window. These three tips help many of our ball players stay on track during these bulking phases.
No Comments
With the rigorous in-season schedule of games, practice, school, and life adding lean muscle mass can be very challenging. Add in distance running, hot weather, and a lack of training it can feel impossible to maintain bodyweight, let alone add some clean LBS to a wiry frame.
Why is muscle mass so important?
Muscle mass and increased bodyweight increases potential force output, which is one of the keys when trying to run faster and throw harder. Not only is added muscle mass important for injury prevention, but it terms of health and longevity there are few indicators better than muscle mass.
I held a webinar last year and release my "90 MPH Formula". As you can see below, I'm a huge believer that strength gains and bodyweight are near necessity to throwing above 90. Mechanics and a whole host of factors play into this, but my athletes have shown me the information listed is accurate over and over again.
I encourage you to compare your favorite collegiate or MLB team roster to the "90 MPH Formula".
The performance indicators and decreased risk of injury are great for athletes, but why else would this matter for collegiate coaches and MLB organizations?
Dedication/Toughness
For the most athletes, adding a significant amount of muscle mass requires intense dedication. Having seen 100+ athletes add 20 lbs in 10 weeks, I know this is not for the faint of heart. The ones who go on to add 30-40 lbs over a 6 month period have a level of need for the weight and self-discipline that is impressive to say the least. Dedication, toughness, and sacrifice for a larger goal (like significant muscle gain) is something all highly competitive teams want.
Projectable/Image
Baseball, like most sports, is highly speculative. As I tell our draft eligible guys, all it takes is one scout to fall in love with you and you will be picked up. Same holds true for college coaches. Being undersized by 30-50lbs while being scouted or recruited is going to portray a less than ideal image of what you can offer, even if you are an exceptional athlete. As one of my good friends often says "dress for the job you want, not the job you have" prior to your college visits or your draft eligibility it is important to present yourself physically prepared for that next level of play. Leverage your opportunity to have those coaches speculate you are the hardest worker they have ever met.
During the first day of the MLB draft coverage, the hosts continually commented about how a bunch of the athletes were "gym rats". They classified these guys as "workers" and would be an asset to each ball club they were about to join. Many college and pro organizations see the value of athletes who train hard, are more durable, and reach their potentials. Take the time now to dedicate yourself to being consistent while training hard and smart year-round.
No Comments
On August 2nd 2013, I made the following post on facebook:
As I mentioned in that post, Alex is the type of client that makes me look great. Simply put, my job is to keep our athletes healthy and progressing while providing guidance wherever needed. For an athlete like Alex who shows up early, stays late, listens, asks well thought out questions, is process oriented, and consistent– he will be successful no matter what he puts his mind to.
Alex spent the summer entering his junior year of college split between the New England Collegiate Baseball League and the Cape Cod Baseball League. Having MLB scouts show interest there was some talk of getting drafted junior year, but to be honest, coming from a program with 3 draft picks in the last 34 years, it was a long shot and not expected.
Eventually, the draft came and went without a call and he reported back to the NECBL for the summer. During that time we spoke openly about how the next 12 months were going to go. The primary goal was to graduate on time with his mechanical engineering degree and play affiliated pro-ball whether or not he was drafted.
Speeding up to present time, Alex earned his degree and got the call he was waiting for from the Brewers and as I write this he is on a plane to their Arizona Rookie Ball affiliate. A well-earned opportunity for someone who dedicated themselves to taking one step at a time, staying focused, and never excepting anything less than being better than yesterday. That is how big goals are accomplished and dreams are realized.